Beyond the X-Universe
One of the key aims of the X-Universe News is to bring you the very latest news on what's going on in the wider X Community. The Transcend 2 mod, however, has been out in the wild for over a year now and it's probably a good idea, as it has received some major improvements, to bring it to your attention, if it isn't already keeping you awake at night.
The mod is the second in the Transcend series of mods and draws on the modding, scripting and Misson Directing skills of some of the community's most talented members. In a completely new universe, the mod continues the X mantra of TRADE FIGHT BUILD THINK. There are many new ships, new gamestarts, new missions and much more. As a so-called Major Mod, it's one of those projects which requires a totally fresh start, something which some players are looking for over two years since the release of X3: TC. In order to understand more about how this project came about and what it has tried to achieve, I posed some questions to its lead developers, Observe and Stu Austin.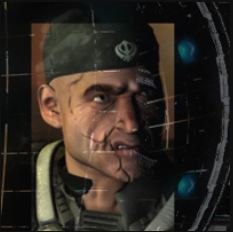 Toastie - It's been released for over a year now...
1 - What was the initial inspiration behind the mod?
Observe - With Mission Director for X3-Reunion, I recognized the potential for creating a mod that was much more than simply a collection of new ships. Using models I had created for XFP mod, I embarked on designing a mod based on a "story" starting in the Terran sectors. So the "initial inspiration" was born out of the powerful capabilities of Mission Director.
2 - How well do you think it has met your initial goals?
Observe - Our goal was to make the Transcend story come "alive" in X3. I believe we have been successful in doing that.
3 - Has user feedback resulted in any significant changes?
Stu Austin - The user feedback has been very well received and changes were made with the feedback.
Observe - Development of a community mod largely depends on the players so we measure our success and make changes based on user feedback.
Toastie - As with many mods, it's a team effort...
1 - How difficult was it to find the right people with the right skills to do the job?
Observe - Finding "multi-talented" people is not easy. For example, there are people who can create 3D models, but who are unable to get their models into the game. There are scripters who cannot work with Mission Director. One of the reasons we've been able to release in record time is because each member of our team has been able apply themselves in a variety of areas depending on need.
2 - Was there a shortage of skills in any particular area that might perhaps be filled by aspiring modders/scripters?
Observe - X3 offers a huge variety of modding opportunities. For example, with Transcend we require skills in such diverse areas as: audio, video, scripting, Mission Director, software development, Galaxy map, the various T files, modeling, texturing, documentation, project management, user support and many others.
3 - Do you have any particular message for the team of people involved, now that 'Transcend 2' has matured and grown in the past year?
Stu Austin - I would very much like to thank Observe for including me since the conception of the Transcend series, for asking me to be a part of it and for giving me the chance to participate in the modding community. Also thanks to those who have helped directly or indirectly: DannyD, TheDante, Killerog, Crip67, Realspace, Ketraar, Cycrow, Xenon_Slayer and others to numerous to mention; as well as the fans for their support.
Observe - Stu Austin has persisted tirelessly and with good spirit throughout the long, sometimes very tedious process of bringing Transcend to fruition. In addition to those Stu mentioned, no such list is complete without thanks to Doubleshadow for his wonderful modding tools and also to Egosoft for their intelligent and consistent support of the modding community.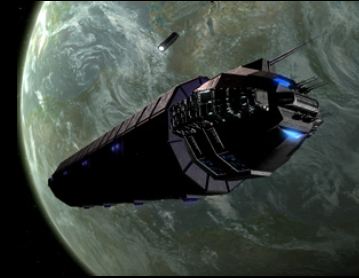 Toastie - It's set in a totally new galaxy...
1 - Although the established X races are there, there's a very different sector-naming system. What was the inspiration for that?
Observe - One of the first things I did for Transcend 2 was create an entirely new galaxy map. As you know, this involves a huge amount of very detailed effort. I didn't want to spend too much time in the early stages coming up with approximately 200 sector names, so I used a random Latin star-name generator. I intended to eventually take time to name the sectors differently, but there were always higher priorities – so the original names still remain.
2 - With nearly 200 sectors to come up with, how difficult was it to give each its own uniqueness and character?
Stu Austin - It was very challenging making the map come alive after Observe designed the "roadmap" of the galaxy and trying to give each sector a unique look.
Observe - Challenging is right! Stu and I spent many hours editing and re-editing the contents of each sector. One of the first things was to determine race distribution in the galaxy. Based on that, we then needed to establish connections for optimum trading, challenging exploration and visual appearance. Creating an X-Universe galaxy map is almost like creating an entire living organism. Everything has to fit and flow together in symbiosis.
3 - What were your primary considerations when designing the galaxy map?
Stu Austin - After Observe designed the layout of the map, one of the considerations was to make it a separate look and feel from the standard X3 map since Transcend II was to be set in a completely different galaxy.
Observe - One of the primary considerations was achieving a functioning trading system consistent with the sector layout and race distribution. This involved creating custom Jobs and JobWings so the galaxy would be "alive" with AI ships. Factories, Shipyards, Docks etc all needed strategic placement.
Toastie - The mod includes a number of new missions...
1 - How do these differ from the stock missions of the 'vanilla' game?
Stu Austin - With the stock missions of the vanilla game, you basically had to start from scratch and build your way up. What's very unique about Transcend II is right from the get go, your goal is to find and take command of an existing Lost Fleet. You will receive rewards as you go along and it will allow you to start building up your fleet and spread your wings with it.
Observe - Some of the new missions are related to the overall plot, and others are designed to enhance the overall "feel" of the new galaxy. Many of the vanilla missions exist in Transcend because they are perfectly compatible with the new galaxy.
2 - How useful has the Mission Director been in making these possible?
Stu Austin - With the Mission Director, it made it very possible to create a mod with character. With both Observe and me doing it together, it was great learning from him. The possibilities with the Mission Director are endless. With the Mission Director, more missions can be created as the mod progresses.
Observe - We jumped on MD as soon as it became available for X3-Reunion, and have been using it effectively ever since. Without MD, the plot and missions presented in Transcend would not be feasible. In addition, there are many powerful things you can do with MD that don't really qualify as "missions". For example, in Transcend 2 we have a hollow asteroid with a special jump-gate inside sealed by an exterior door with three colored spheres above it. The door will open if you fire your laser at those spheres in a specific sequence. All of that, including the jump-gate inside, is controlled by Mission Director.
3 - Do the missions form any sort of plot, or is the mod just a sandbox?
Stu Austin - I think it does form a plot. In the game-start Lost in Space, you have to find the Lost Fleet which got separated from you as they went through the wormhole from the X3 Galaxy. As you progress through the plot, you are asked to help stop Invasions in the Transcend II galaxy and at the same time are progressing towards finding the Lost Fleet. At the end, you have a nice Fleet, your own sector and the HQ along with the blueprints of the OSR ships. With the Fleet, you will have a job on your hands protecting the universe, especially with the "Mech Queen" on the prowl.
Observe - A big part of the attraction of Transcend 2 for experienced players is that as well as having a quest, it offers a fresh new galaxy "sandbox" to roam around in.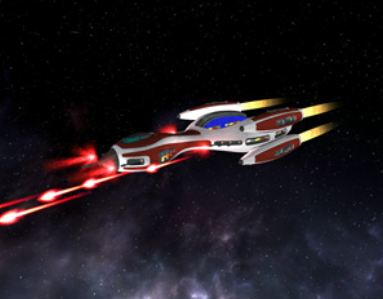 Toastie - There are many new ships too, with some interesting designs...
1 - How many modelers were involved in the design of the new ships?
Observe - I designed most of the ships and other models used in the mod to serve as "characters" in the overall Transcend story. Crip67 donated some Terran ships, and Killerog provided some nice formidable Pirate vessels.
2 - Were some of the ships designed with the mod's goals in mind or did they already exist before the mod?
Observe - Some of the models I created for XFP (Xperiment Fusion Project) mod, carried over into Transcend.
3 - If you had to choose a favorite ship model, which would it be?
Stu Austin - My favorite ship is the Frigate. Flying it makes me feel like nothing can touch me.
Observe - It's hard for me to say because each model represents some kind of research into modding the game. For example, the second ship I put into the game soon after I became interested in modding X3 was the "Mobile Fortress". That ship began as an investigation into the X3 docking mechanism. Then there is the "Hailstorm Destroyer" which served as a platform for exploring different types of custom turrets. So my favorite models are related to the technical challenges involved with their design. As such, I might lean toward the Hailstorm Destroyer because of its very unique "wheel turret" design.
My thanks to Observe and Stu Austin for taking time out during the holiday season to answer my questions. Click here for more information about Transcend 2.
Toastie