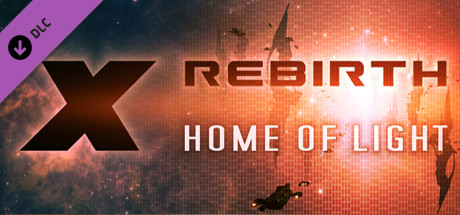 Steam link. Check Rebirth's Steam homepage too just in case details of any offers are not displayed everywhere.
Purchase locations:
Check around on these sites as it is possible that discounts and/or bundles could be available from time-to-time.
"Home of Light is the second expansion for X Rebirth, with new regions to explore and challenges to overcome. Along with the 4.0 update, the experience reaches a whole new level where the opportunities to TRADE, FIGHT, BUILD, and THINK have never been bigger.
...
Info
Release Date: 25 Feb 2016
Unique aspects of this DLC
* The pirate faction uses base game assets.