Xmas Surprise - Egosoft Announce New X3 Game
X3: Albion Prelude Released 15 December
- Bridging the gap between X3:Terran Conflict and the upcoming X Rebirth
- Improved user interface
- New Stock Exchange feature
- A huge war and lots of new missions and ships!
Egosoft is very pleased to announce the release of X3: Albion Prelude, a new episode in the story of X3: Terran Conflict. X3: Albion Prelude reveals an X Universe in flux - the simmering tensions and conflict of ideologies between Earth and the X Universe's Commonwealth has escalated into a war on a scale never before witnessed in the X Universe. With the fleets of the X Universe's main races battling the forces of Earth, corporations old and new gain an increasingly large stake in the future direction of the X Universe. Corporate expansion and technological breakthroughs will provide the X Universe with a quantum leap forward in economic development, but the road to the new status quo is a rocky one and only the bold or ruthless will make the whole journey.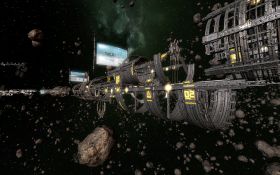 X3: Albion Prelude provides a welcome bridge from the X Universe we know and love to the X Universe that will be experienced in X Rebirth. This new adventure will also feature more than 30 new ships and stations. A new Stock Exchange feature will enable players to speculate in local markets in a bid to increase their wealth. With this will also come tools to monitor and analyse economic developments and progress. Users with high-end machines will also benefit from some improved graphical quality settings. It is important to note that X3: Albion Prelude will NOT feature savegame compatibility with X3: Terran Conflict.
For owners of the X Superbox, X3: Albion Prelude will be available as a free download on Steam, while for owners of X3: Terran Conflict it will be available at the 'add-on' price of €9.99. For players new to the series, X3: Terran Conflict and X3: Albion Prelude will be available for purchase as a bundle. Time your purchase right and you could enjoy substantial discounts in the Steam holiday sale too!
X3: Albion Prelude will be available on
Steam
or direct download in English, German, French (text and audio) and Italian (text only) languages. X3: Albion Prelude will also soon be available for MAC OS through the
Apple App Store
and
Deliver2Mac
. A boxed retail version of X3: Albion Prelude will also be available for the PC early in 2012.
In order to find out a bit more about Albion Prelude and get some inside info on its surprising arrival, I grabbed a few moments with some of the development team to ask them some questions about it.
Q: What!? Why?
A: [CBJ] With the development of X Rebirth still going strong and the hunger for information about it among members of the Community even stronger, we realised that the Universe the player would be entering on its release, although nominally the same, would be almost unrecognisable in shape and scale. There are a number of key events that take place in the X Universe which affect how it develops. These events are, we concluded, too important to gloss over in a Rebirth intro video and too complex to try and convey in a Rebirth press release. We took the decision to provide a 'bridge' in the saga to try and tell the story of these events.
Having been heavily involved in the development and organisation of the original X3: Terran Conflict release, I personally felt there was some unfinished business to take care of before we moved onto the next chapter of the Egosoft story. There was a growing feeling that members of the community wanted one last 'fix' of X3 to keep them going. There have been some really good mods released for Terran Conflict over the last couple of years, so we felt it would also be appropriate to draw on the talents and products of some of the community's finest in order to help in Albion Prelude's relatively accelerated development cycle. On the subject of modding, we also wanted to give the people even more scope to modify the game. To that end we've added more script commands, more access to the UI from scripts, more global variables, and more MD features.
Q: What's the Albion in the title?
A: [Markus Pohl] Albion was only recently discovered when the new game starts. What makes it stand out from other systems is the fact that it has an excessive amount of mineral resources, because the main planet of this system is geologically unstable and appears to be breaking apart. Two of the largest corporations are now competing to make use of this unique system; the Plutarch Mining Corporation (PMC) have mineral monopoly on their mind wherever they operate and they see Albion as a chance to tighten their grip on the whole Argon economy.
Jonferson Space Dynamics Division (JSDD or Jonferco), on the other hand, are a high-tech organisation specialising in propulsion technology. They can build accelerator gates based on the same technology used in the Terran system and want to improve this technology to build a highway system. They see Albion as an example of how the whole universe could eventually bring a lot more of its economy into open space.
Q: What can you tell us about the development of Albion Prelude?
A: [BurnIt!] Well, my primary focus was on implementing the war system for the game together with Klaus. But when that was still in the very early planning phase I spent some time adding new script commands and among other things I got to play with the new graph display CBJ just implemented.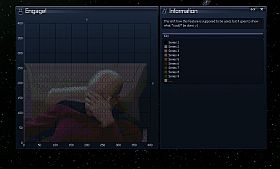 When I got to the war system this was a whole new dimension of game functionality. Where we only affected the universe in little bits before, having some stations built or destroyed, the scope of an actual war spanning multiple sectors was much larger. Keeping track of all the involved objects, setting up scenarios and changing several sectors depending on who is currently winning (and also taking into account how the player can influence our plans ;)) was something that we have never done before. In the end we hope all our hard work will pay off and the players will have a lot of fun doing their part for the war effort, be it on the front line or further back supplying the fleet with what they need to win!
Q: The trailer video for Albion Prelude is a little different to what we're used to. Can you tell us a bit more about it?
A: [metalvenom] There was talk in the office at Egosoft of maybe including some limited live-action footage for this project. I just so happens that I have a very nice DSLR camera that can shoot HD video (I finally found a use for it!). After locating some talent that I thought would suit the part, I set out to buy some lighting equipment. I walked into my flat the following week with a truck-load of studio lights, a huge green screen and some tripods. My girlfriend was not too impressed that I turned our living room into a film studio (no dinners for week ;) ). This was the first time I've worked with green screen and it was quite a challenge but also very rewarding. I merged this live footage with some normal in-game action and Alex Preuss, Egosoft's lead artist, was kind enough to take time out of his hectic schedule to help with some CGI work that really brought this video together. So in this new video expect a nice blend of in-game footage, live action and CGI.
Q: X3AP will include a new Stock Exchange feature. Can you tell us a bit more about how this works?
A: [mark_a_condren] The Stock Exchange adds another element to the TRADE and THINK parts of the game. Early on in the game before you have your own trader ships and stations you can be a bit limited in the ways you can get the credits coming in, and let's face it, flying from station to station yourself early on can get a bit repetitive. The Stock Exchange provides another avenue to try to build your fortune, or possibly lose it. Each cluster of sectors owned by a particular race or faction may have a Local Stock Exchange present. With the introduction of the Stock Exchange some Trading Stations in central sectors have started advertising as Stock Exchange stations in an attempt to draw in new customers and clients.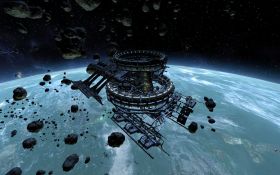 The Stock Exchange is by no means a sure thing for making credits; you can lose them just as fast as making them if you don't invest wisely. The more 'THINK' you put into your investments the more credits you are likely to make. Working out just when to buy and when to sell is all part of the experience when trading, just like any other trading part of the game. You can buy and sell Commodity shares, which are the normal wares that are in the game, like e-cells and Maja Snails etc, and the share prices are based on the actual in-game supply and demand for these wares. You can also invest in Corporate shares for any of the Corporations found in the game, and in true Teladi style where profit is concerned, they have successfully petitioned to allow some 'not so legitimate' factions to be listed also. Company shares are also available for smaller companies that may have registered for share listing with the exchange; these are the kinds of businesses you would think to find spread out across the X Universe. Since the Teladi are involved in Stock Exchanges, each transaction, both buying and selling, attracts a small 'transaction fee' that goes towards the operation of the Stock Exchange system (and lining Teladi pockets). As the economy evolves the Stock Exchange will become a more lively place to make short and long term investments, making it the perfect way to try to 'get those extra credits', whether it's to pay for more missiles or more Universe Traders.
I hope that answers some of your questions about this surprise addition to the X franchise. Hopefully more questions will be answered as you play it!
-
Toastie